Maddox turned 1! *on October 2nd*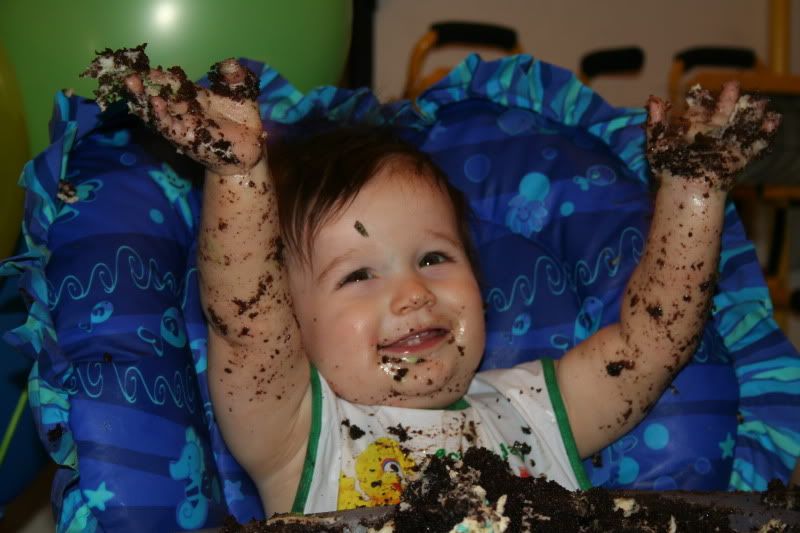 He enjoyed every second of smashing his cake. At first I thought he would take the approach of his sister and only smash a handful. Once he figured out how much fun and messy the entire experience was, that cake had no chance!
His first birthday also marked a huge accomplishment for me! I baked and decorated his entire cake and the guest cupcakes. It took a few hours to complete everything and my husband thought I was a little crazy taking so much care for each cupcake, but completely worth every minute. When I stood back and looked at every sesame street character I created, an immense sense of pride came over me. Not only do I think they turned out amazing, but they were tasty also. I hope my kids know when they get older how much fun creating their birthday cakes were.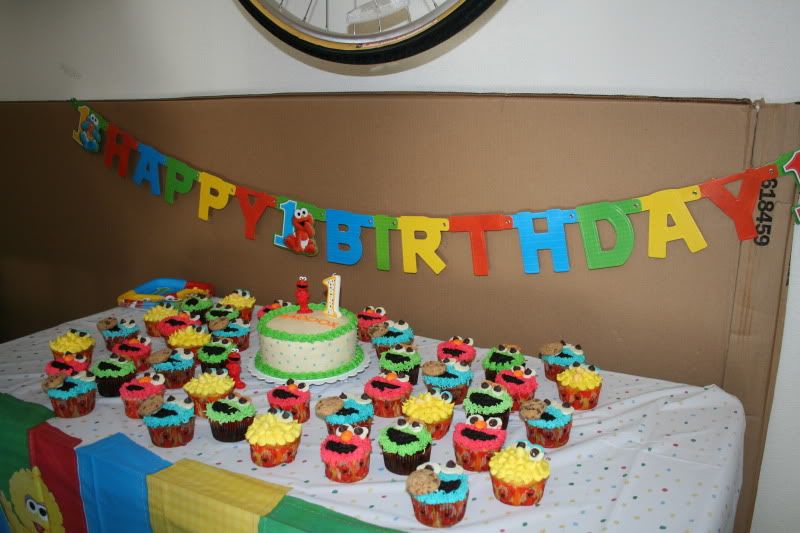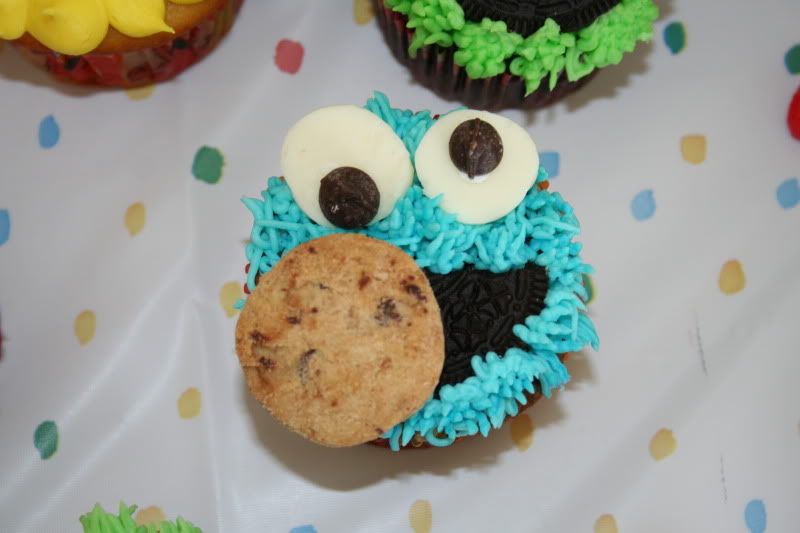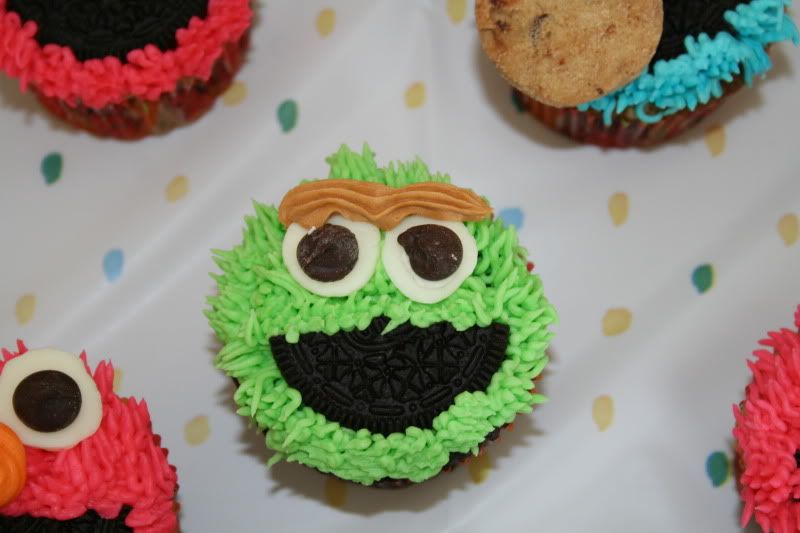 His birthday ended up being a beautiful day! The weather was nice, we enjoyed time outside with the party in our garage, we shared great food, and a lot of family joined us to celebrate. We even had Shane's brother, Alex, attend via Skype from Georgia (the country).
Adalyn spent the entire day telling everyone that she was getting a Buzz and Woody (Toy Story 3) cake for her birthday.